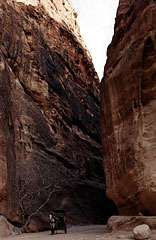 I have had the good fortune and opportunity to travel a lot more than I ever would have thought. I have thoroughly enjoyed my involvement with people from other cultures, learning about them and seeing their countries.

There are still a lot of places I would like to visit and I hope I have the opportunity to travel again at some point.

My list includes Alaska, Wales, Australia, the Galapagos islands, the Canary Islands, Central and South America, parts of Africa and a lot of places in Europe I did not get to see while I was there including Spain, Italy, Switzerland, Belgium, Ireland and Scotland.

I would also like to see some of the Far East, but I do not know exactly where I would want to go. If the opportunity arises and I have a choice about it I will definitely do some research.

I generally do not remember historical facts well. Especially when the tour guide is talking to the group and I am running around taking photos. These pages simply recount some of my personal experiences as well as a small selection of photographs I took. History and applicable tourist information is easily located on the web for those who are interested.

What you will not see here is photo after photo of me posing in front of various landmarks. We've all seen the Eiffel tower a thousand times and the web does not need another photo of a badly dressed tourist standing in front of it. You're welcome.