Calculating the Wing Area for Tapered Wings
To find the area of a tapered wing, use the formula for a Trapezoid. Find the average chord and multiply it times the wing span:
Average Chord = ( Root Chord + Tip Chord ) ÷ 2
Wing Area = Wing Span x Average Chord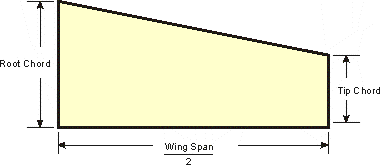 Note: It does not matter if a wing sweeps or not. The formula for a tapered wing is used with no regard for the sweep.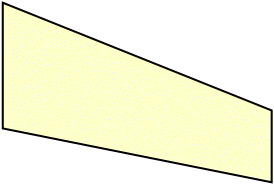 If the wing has multiple tapers then calculate each trapezoidal area and add them together.